WHY BUY A CONTAINUR POOL?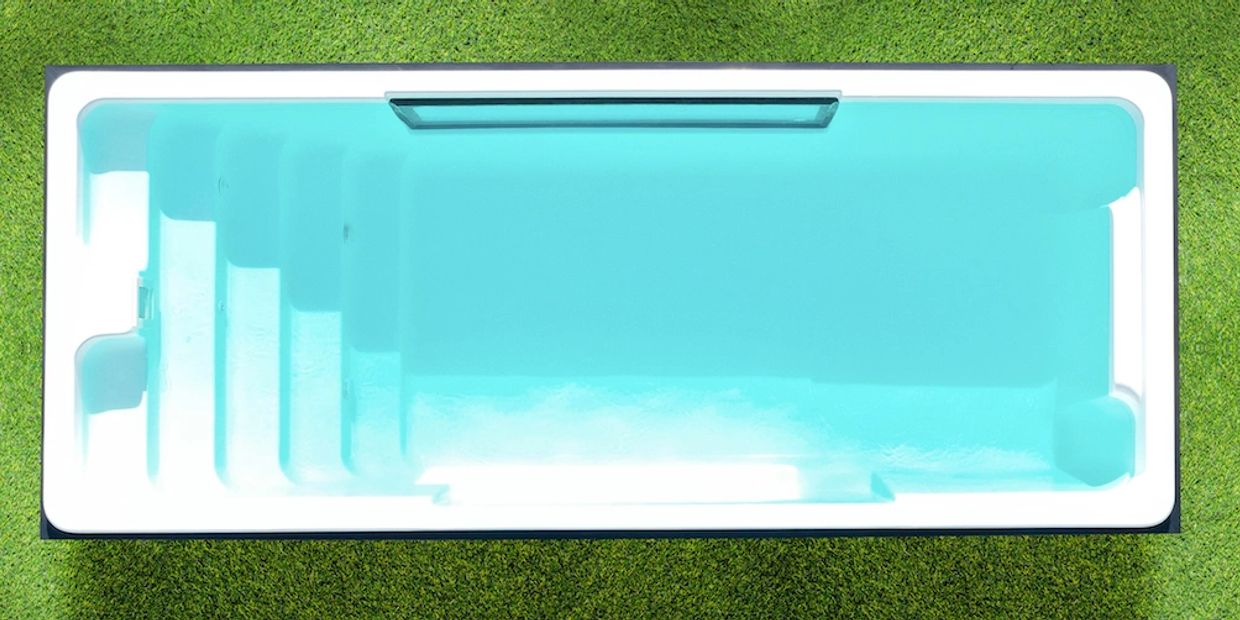 The Difference is in our Fiberglass Shell
Our fiberglass shell means no pool liner, no flaking off, no rust, and no deterioration.
Our difference is in the longevity and durability of our fiberglass shell. Custom-made for ContainUR pools, our fiberglass shells are made with the highest grade materials and tested to withstand extreme climates, excessive use, and rambunctious fun! Simply said, a ContainUR pool is the shipping container pool that is built to last.
IT'S COMPLETELY SELF-CONTAINED
Masterfully placed by our top-rated technicians, the plumbing and equipment are all contained within the side doors of your ContainUR pool. If you have a hose and a 220v 60amp outlet you can easily install your new pool. We have worked hard to keep the footprint of your container pool small and installation so simple that you will be swimming the same day your pool is delivered.
Completely Customizable
If you can dream it, a shipping container pool can do it! Need a pool to fit on your hillside yard? Done! Need a pool to lean on a berm? Done! Want to design a pool to sit off your second floor and allow you to walk off your balcony? Done and done!
100% Customer Satisfaction
Using the highest grade materials in the industry we have designed and constructed a container pool that will last. Our distinctive, custom-made fiberglass shell is backed with a 2-year warranty and our customer service and sales team are unsurpassed. When you buy a ContainUR pool you join a community of individuals ready and waiting to make sure you are completely satisfied with your pool.
Price:
8′ x 20′ Signature
Includes:
Fiberglass Shell
2Speed Pump and Equipment Timeclock
100sf Filtration System
LED Pool Light
11KW Electric Heater
MSRP: $38,400
8′ x 40′ Grand Luxe
Includes:
20′ Signature
7′ x 7′ Hot Tub with
30-50 Jets and Lounger or all Seats Spa Pump and Electric Heater
Composite Wood Upper Deck, with Stairs and Door
MSRP: $63,600
Taxes & Shipping not included. No on-site work performed.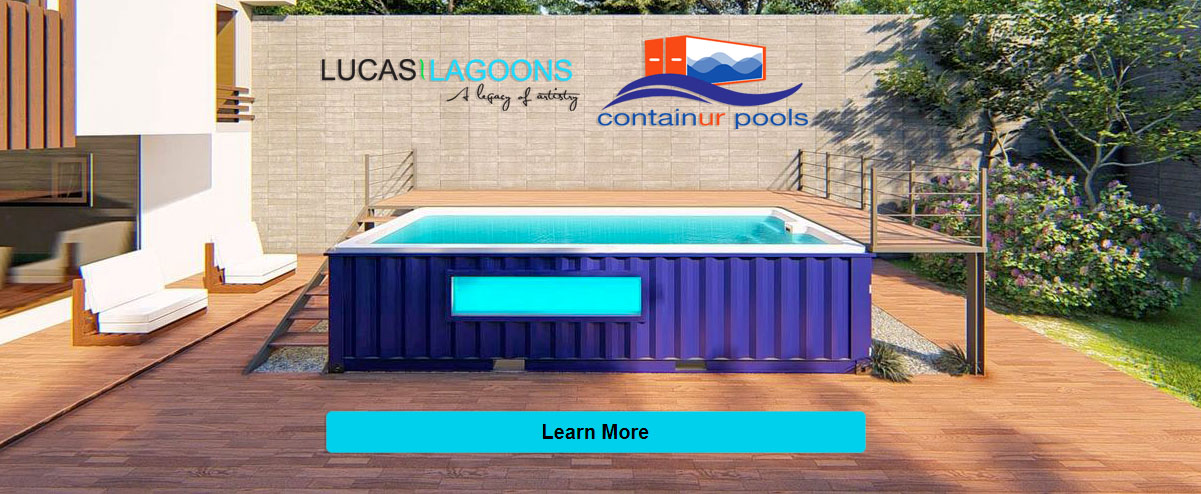 With more than 50 design awards and a team of talented pool builders and designers with more than 100 years of experience combined, Lucas Lagoons is setting the bar high with their unique luxury pools and natural rock lagoons that have captured not only Florida but the world!